Bluewater Welding & Fabrication | Manufacturer of Custom Aluminum Products.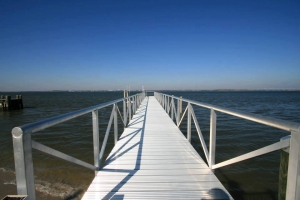 Fabricating a wide variety of aluminum products for the marine and construction industries with commercial and residential applications, Bluewater Welding & Fabrication is a custom manufacturer specializing in the design and fabrication of aluminum floating docks, piers/pedestrian bridges, gangways, railings, architectural structures, boat towers, ladder racks, marine accessories, to name a few. Non-polluting, maintenance free, longevity and durability are the cornerstone of our mission for our products resulting in our reputation for exceeding expectations and providing prompt, personal service for almost 20 years!
Facebook feed
[efb_feed fanpage_url=bluewater.welding layout=thumbnail image_size=normal type=page post_by=me show_logo=0 show_image=1 show_like_box=1 links_new_tab=1 post_number=3 post_limit=3 cache_unit=1 cache_duration=hours]
Fully Welded Fabrication
Marine Grade Aluminum
Custom Designs & Engineered Plans Welcomed
Powder Coating Available
Optional ADA Compliant Products
All Products Non-polluting / DEP Compliant
Nationwide Shipping Available & Free Local Delivery for Dock Piers & Gangways.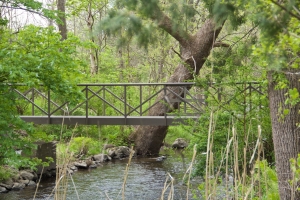 The marine-grade aluminum we use is extruded to our specifications; demonstrating excellent weathering abilities due to its rust prohibiting properties and strength. The naturally-occurring protective layer called aluminum oxide, is automatically regenerated if scratched off. This corrosion shield prevents degradation from the sun, salt, fuels, and water—some of the major reasons why steel, concrete, wood and other materials deteriorate…..providing cost savings during transportation, installation, and throughout its long life span. Maintenance is virtually eliminated while product longevity is increased.
Aluminum is cooler to the touch than wood, steel and most composite wood and suitable for any climate as aluminum stays cool to the touch even in the heat of summer yet is strong enough to support heavy snow loads.
Aluminum is the perfect material, as it is extremely durable and has a favorable weight to strength ratio.